Half Elf / Half Orc - Cleric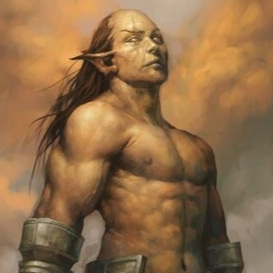 Half Elf / Half Orc - Cleric
Suggested Name: GREGGOLAS
Diety: ELDATH
PERSONALITY TRAIT:
Nothing can shake my optimistic attitude.
IDEALS:
I trust that my deity will guide my actions, I have faith that if I work hard, things will go well.
BONDS:
I will do anything to protect the temple where I serve. (in this case, every area in nature that I identify as holy to Eldath)
FLAWS:
Once I pick a goal, I become obsessed with it to the detriment of everything else in my life.