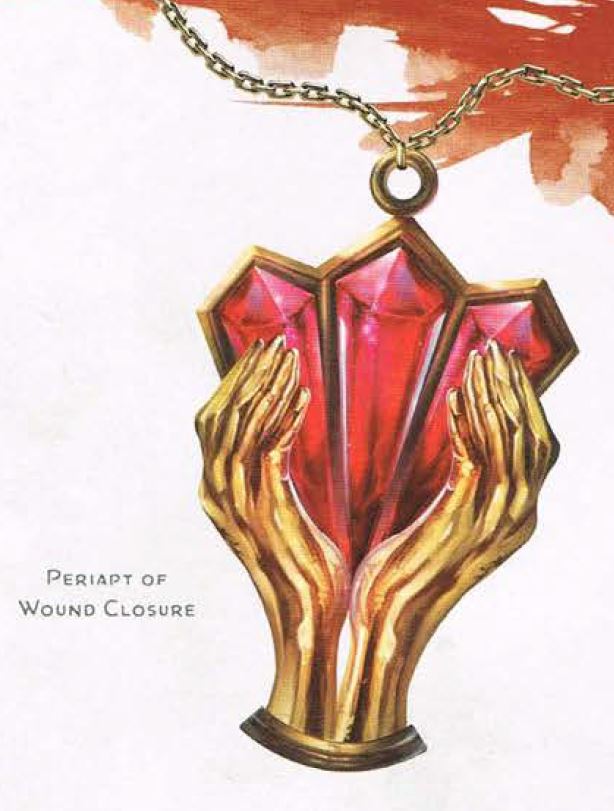 Periapt of Wound Closure
Periapt of Wound Closure
While you wear this pendant, you stabilize whenever you are dying at the start of your turn. In addition, whenever you roll a Hit die to regain hit points, double the number of hit points it restores.
Wondrous Item: Requires Attunement
Drinking a Healing Potion is a free action if it is already in your hand.
Bringing it to your hand is an action unless a feat allows this as a free or bonus action.