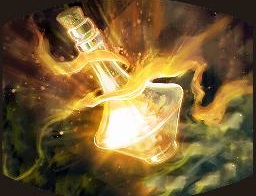 Potion of Fire Breath
Potion of Fire Breath
After drinking this potion, you can use a bonus action to exhale fire at a target within 30 feet of you. The target must make a DC 13 Dexterity saving throw, taking 4d6 fire damage on a failed save or half as much on a successful one. The effect ends after 1 hour or when you have used the effect 3 times - whichever comes first.
Drinking a Healing Potion is a free action if it is already in your hand.
Bringing it to your hand is an action unless a feat allows this as a free or bonus action.